Ernst Stavro Blofeld is the main antagonist of the James Bond franchise. He is an intelligent mastermind and the archenemy of James Bond. He appears as a cameo character in From Russia with Love and Thunderball, before serving as the main antagonist in You Live Only Twice, On Her Majesty's Secret Service and Diamond Are Forever. He is the founder and leader of SPECTRE and his primary goal is to rule the world. He is the most recognizable James Bond villain ever.
He also appears as the true main antagonist of the Reboot series, acting as the unseen overarching antagonist of the first three films Casino Royale, Quantum of Solace and Skyfall and the main antagonsist of the fourth film SPECTRE.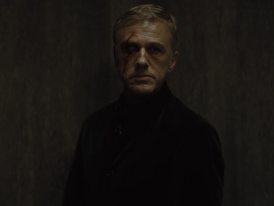 He was portrayed by the late Donald Pleasence in You Only Live Twice, the late Telly Savalas in On Her Majesty's Secret Service, the late Charles Grey in Diamonds are Forever, Max van Sydow in Never Say Never Again and Christoph Waltz in Spectre.